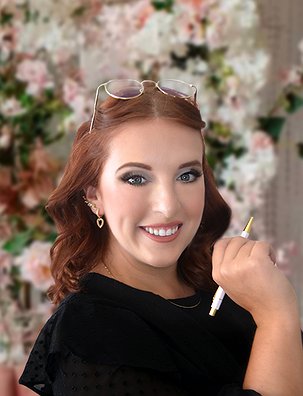 Jessie Saunders-Drutz
Event Planner
Favourite Quote:
"Shoot for the moon. Even if you miss, you'll land among the stars." ― Norman Vincent Peale
Jessie has always had a passion for event planning, coordinating, holding leadership positions, and all things creative!
Jessie brings a unique, diverse, and eclectic background to the Fab Fête team! She holds a Bachelor of Arts in Media Production from Toronto Metropolitan University (formerly Ryerson University), with a minor in English. Jessie's university experience was enhanced by her time in Delta Pi Sorority, where she held a position on the Executive Board for four consecutive years. Jessie planned and coordinated numerous recruitment events, fundraising initiatives, charity auctions, group trips, philanthropy events, and parties. Jessie also sits on the Board of Directors at Temple Har Zion, the youngest director in the synagogue's history.
In addition to her creative background, Jessie is a kind, passionate and empathetic person - After being a Fab Fête ride herself, she recognized that event planning can be stressful for some, while exhilarating for others. Jessie is extremely easygoing, approachable, understanding, and caring. She takes pride in ensuring that her clients' every need is met throughout the planning process and that they feel relaxed and happy on their special day.
When not helping her clients to plan their dream events, Jessie can be found performing on stage & working on DIY projects.
Email Jessie