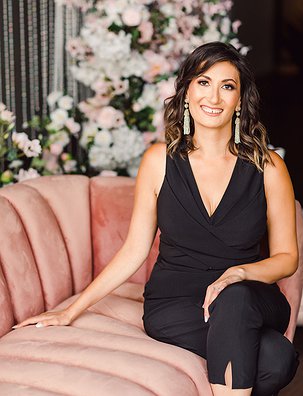 Tamara Niyazov
Creative Director/ Event Planner
Favourite Quote:
The two most important days of your life are the day you were born and the day you find out why" - Mark Twain
Tamara Niyazov has been working alongside Michelle Garber for a number of years. As an event planner at Fab Fête, Tamara is no stranger to planning corporate and social soirees. She has coordinated numerous functions from corporate parties, not-for profit fundraisers and social functions.
Tamara emanates creativity and radiates a positive energy. With her talent and charisma, she quickly develops solid relationships with her clients, colleagues and vendors. She has built a strong reputation in the event planning community by her enthusiasm about her craft and her dedication to providing quality service to all of her clients. In addition to Tamara's sophisticated and modern style for planning, she brings the art of creativity and personalization to every event. She has become an integral part of Fab Fete and will continue to please clients with her attention to detail and embracing personality.
Tamara is a Certified Wedding Professional through WPIC (Wedding Planners Institute of Canada).
Email Tamara